If like us you are lover of Mountain Bike, you know that we are demanding in the mountain.Conditions are changing and we need to trust in our bike and other add-ins that you use.That is why finding a good MTB shoes is essential to fully enjoy without leaving the comfort and safety.
Variety of mountain shoes brands exist in the cycling market, but the Italian company Sidi stands out due to its wide experience and experience that has accompanying cyclists both high competition and the usual routes of mountain. Sidi MTB shoes stand out due to the technology employed for its quality and performance.
Today we bring you an analysis of the best models of shoes Sidi MTB:
1 SIDI Drako
Anyone who claims to be a biker's competition, knows these shoes of the highest range of Sidi. The Drako stand out among all models of Sidi for its efficiency and distinctive features.This model is made with Microfiber varnished of Lorica, on top, which makes them more flexible and breathableas well as light.
Why Buy The Sidi Drako?
Boost ruber toe in the forefoot, to avoid wear due to chafing.
Sidi Heel Cup system that helps keep the foot in place, avoiding movements that could cause injury, or deformations of the shoe.
Technology Adjustable Heel Retention Device, to the top of the heel, with a zipper around the ankle.
Close Caliper Buckle, exclusive of Sidi, which provides an set of micrometric and adjustable, adapting to different types of shoe.
Very resistant, with SRS System nylon sole
2 SIDI Dragon 3
Also with the high range of Sidi, the Dragon boots, painted, are an excellent choice if you are looking for the best quality at a very good price. These mountain shoes stand out due to their impressive aesthetics. They have a very attractive design, which does not leave indifferent to who watch them (you know it, if you like to draw the attention  )
A combination of colors that will not let indifferent, to the SIDI Dragon 3 or housewives or hate them
We Like The Sidi Dragon 3 Vernice Because:
They are a perfect mix between rigidity, lightness and comfort. Ideal even for the most complicated grounds of mountain
They are compatible with SPD
They have a perfect fit thanks to the combination of micrometric closure Soft Instep Closure System, high security velcro strap and closure of monofilament Tecno II. All this in order to maintain your place foot inside the shoe and on the bike.
They are made with the best materials: Microfiber Lorica and mesh nylon, and outsole conceived with SRS Carbon Sole technology
3 SIDI Eagle 5 Fit
This is probably the best known model of shoes Sidi MTB. The Eagle 5 Fit come in variety of colors, and have a version for women cyclists.
Why choose the Eagle 5 Fit of Sidi?
For its excellent relationship between quality and price.
They are made of Lorica Microfiber, just like the two high-end models
Have the micrometric closure Caliper Buckle, patented by Sidi, which provides an extraordinary subject walk inside the boot
It also integrates heel reinforcement to keep the foot in position and prevent warping of the shoe.
They have an exclusive model for the last of the women.
4 SIDI Cape
Renovated in the year 2015, Cape model we also love between the shoes Sidi MTB. In principle, by the variety of colours, which makes them highly adaptable to different styles.All this without forgetting technology ever offered by the Italian company in all their cycling boots.
Cape SIDI offer a more minimalist design, combining type Boa with the micrometric closures
It Is Worthwhile To Buy The Cape, Because:
They are easy to adjust because they have Soft Instep Closure System, which helps distribute pressure evenly
They have the micrometer Caliper-closure for easy adjustment even on the bike
Unlike the models mentioned above, these shoes come with Sidi MTB Competition Sole sole, designed especially for the land and changes in mountain, providing extra grip.
5. Sidi Buvel
And we close this edition of shoes Sidi MTB, with model Buvel, ideal if you are looking for practice mountain biking, but you don't want to invest too much money in your shoes. It also has wide variety of colors.
And became the Orange! The SIDI Buvel stand out for their striking range of colours
Characteristics Of The Buvel:
Like the other models of Sidi, it has adjustable instep
Micrometric adjustment with closure Caliper
As in the model Cape, are created with Sidi MTB Competition Sole sole, equipped with two tacos front giving you more and better grip.
Gallery
Wiggle | Sidi Dominator 5-Fit MTB Shoe
Source: www.wiggle.co.uk
Wiggle | Sidi Five XC MTB Shoes
Source: www.wiggle.co.uk
Wiggle | Sidi Eagle 5-Fit MTB Shoe
Source: www.wiggle.co.uk
Wiggle | Sidi Eagle 5-Fit MTB Shoe
Source: www.wiggle.co.uk
Wiggle | Sidi Five XC MTB Shoes
Source: www.wiggle.co.uk
Sidi
Source: www.sidi.com
Sidi Epic Men's MTB Shoes
Source: www.bikewagon.com
Sidi EAGLE 5-Fit MTB Shoes 2016 – White
Source: www.ultimatecyclestore.com
Top five pro road bike shoes – video
Source: bikeradar.com
Sidi Five Carbon Mega (Wide) Shoes
Source: www.pedalonline.com
Sidi Black Yellow Fluorescent Eagle 5-Fit MTB Shoe
Source: www.freestylextreme.com
Sidi Men's Buvel MTB Shoes
Source: www.bikewagon.com
Warm feet for winter training with Sidi Zero road & MTB …
Source: www.bikerumor.com
Sidi Dominator 5 Mountain Bike Shoes – On The Way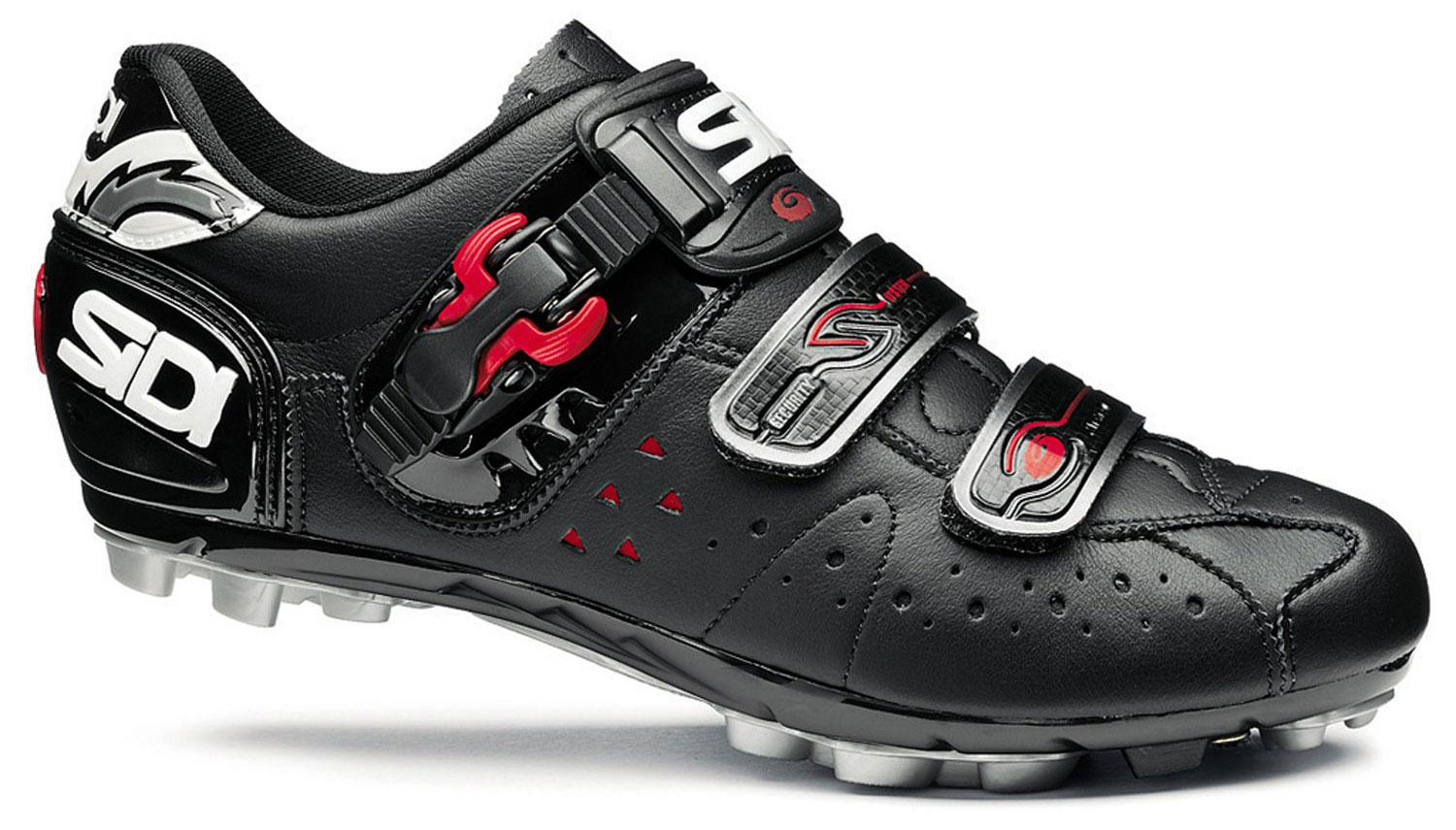 Source: practicalbike.com
Sidi Cape MTB Shoe at BikeTiresDirect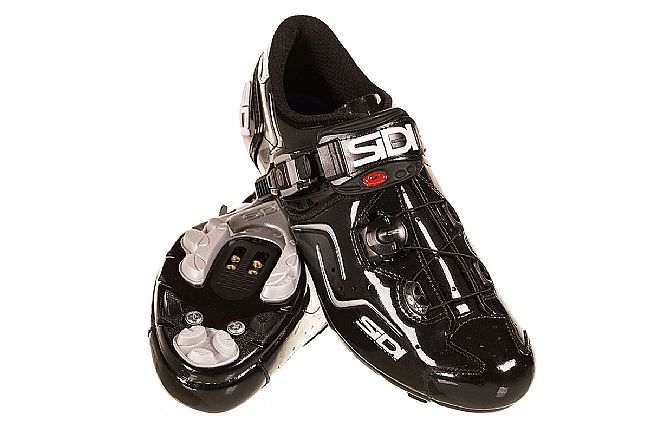 Source: www.biketiresdirect.com
Sidi Diablo Gore-Tex MTB Shoes
Source: www.merlincycles.com
Road shoes or triathlon shoes?
Source: cycledestination.com
9 best Sidi Shoes images on Pinterest
Source: www.pinterest.com
Sidi Dominator 7 MTB Shoes
Source: www.merlincycles.com
SiDi Dominator 5-Fit Mega MTB Shoes Size 46 (US 11.5 …
Source: www.ebay.co.uk